With the Debutante season upon us and Mardi Gras around the corner we thought it was high time to showcase some of our beautiful exclusive gowns. We had two of the girls at the store model four gowns each to show a sampling of our extensive collection. Continue reading to see the results!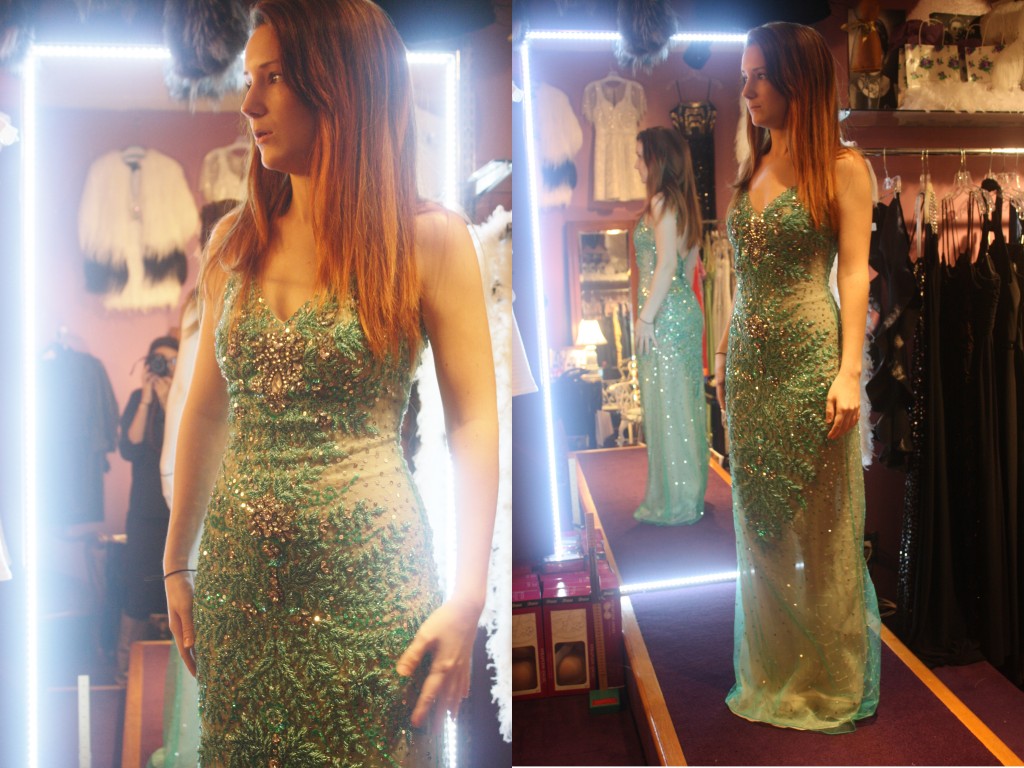 This sea foam green gown may possess the thin straps and fit of a slip dress, but the stunning beadwork and embellishment elevate this gorgeous piece to something befitting a mermaid's dreams. Sequins, crystals, and beading absolutely encrust this gown in such a way as to make the wearer glow; the deep neckline and back add to the overall jaw-dropping effect.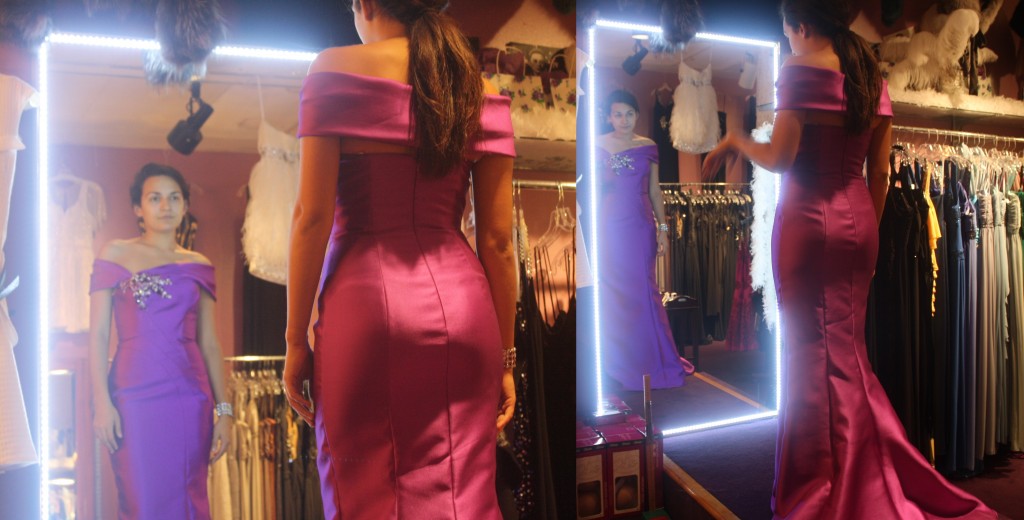 Here we have a marvelous satin trumpet gown that features a thick-banded halter, sparkling crystal embellishment at the bust, asymmetrical seaming over the fitted skirt, and beautiful small train.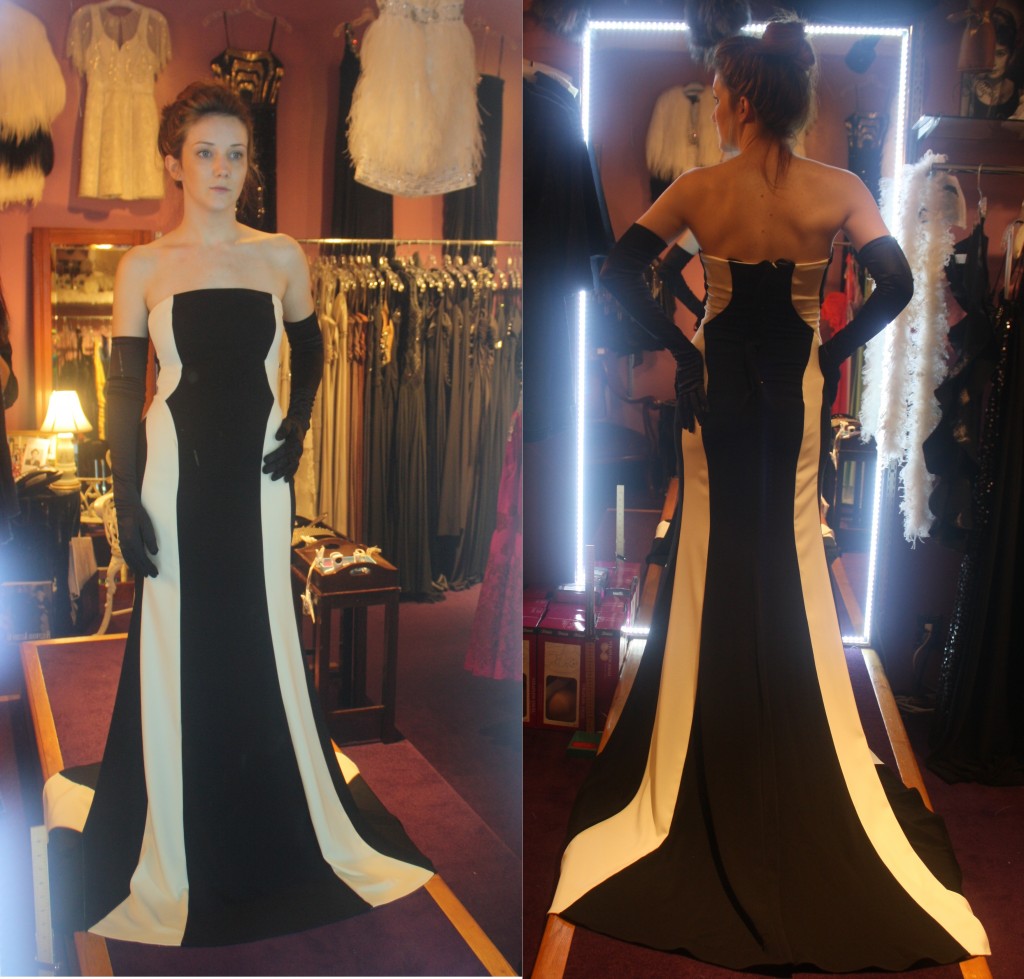 A minimalist-chic strapless column, reminiscent of Oscar de la Renta, beautifully fitted with a graphic black and white print that both slims and elongates the body.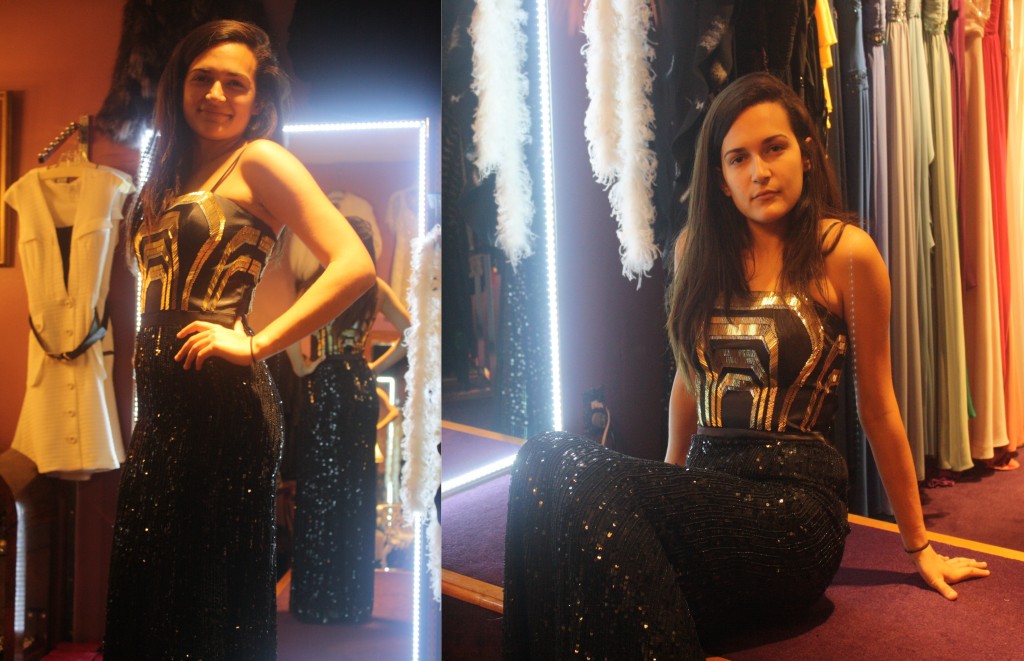 This structured, high-waisted column makes a definitive Art Deco statement. Black and gold beading at the bodice lend a beautiful textural effect and plenty of shine, while the jet sequins on the floor-length skirt catch the light as the wearer moves.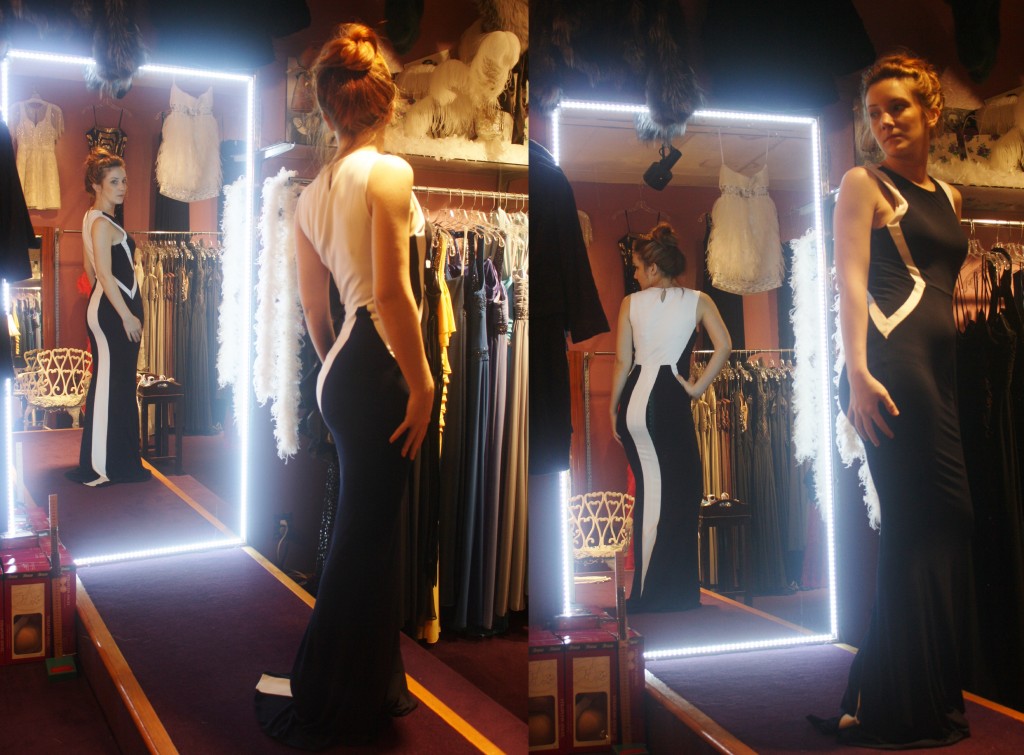 This gracefully minimalist gown flatters the figure with elegant white and navy color-blocking that both slims and elongates. The high neckline and seamed waist add to the understated beauty of this already soigné crepe-jersey column.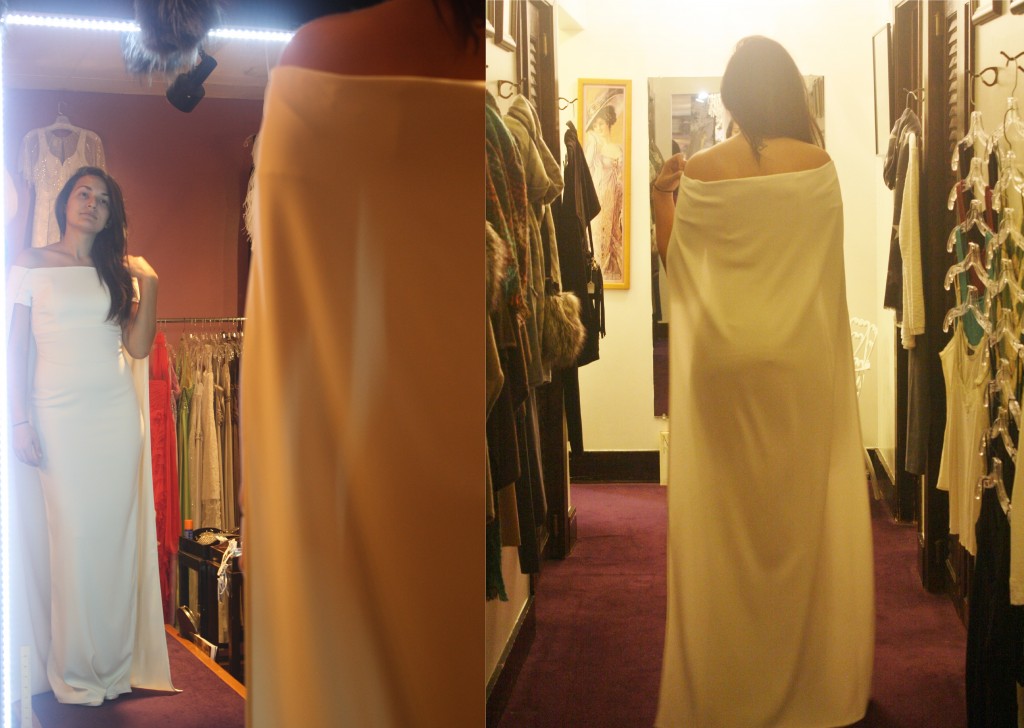 A subtly stunning column dress, made even more alluring by the addition of a floor-length cape that flows from slightly off the shoulders in such a way as to recall the stylings of Tom Ford. Shown modeled in a lovely winter white, this gown's crepe-style jersey fabric has a gorgeous fluid drape on the figure.
A truly unusual but delicately beautiful champagne dress, with a soft v-neckline and a bodice showcasing heavy tonal embroidery in the form of blush arabesques that call to mind the Art Nouveau movement, while a beaded empire waist lends sparkle to an already magical garment. The overall silhouette of the gown hearkens to the silver-screen glamor of the 30s and 40s, with a gently body conscious fit to the hip, where the skirt suddenly flows free and straight to the floor. The addition to the skirt of untethered organza strips creates a beautifully dramatic effect when the wearer is in motion, meaning this is the perfect dress for nights of dancing and celebration.
This simple but subtly glamorous strapless ice blue satin gown features a sculpted bodice, slightly nipped waist, and an understated A-line skirt for a universally flattering silhouette. The intricate grey and crystal beading calls to mind both peacock feathers and snowflakes, making this a dress fit for any aspiring Snow Queen